Online Payment Methods
Payments are being processed by the parent company Napali (registered in France with registration number B 331 377 036).
We offer the following payment methods to ensure that shopping with us is fast, secure and convenient:
Visa
Mastercard / Eurocard
American Express
Paypal
Clearpay
Apple Pay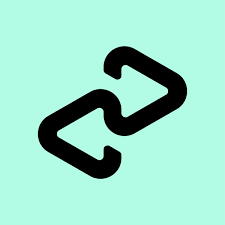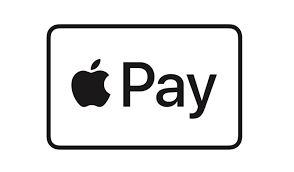 Payment by Credit Card
We guarantee that every purchase made on our site is entirely secure thanks to SSL, an encryption technology system that masks and protects the data on your credit card.
Our online store only uses GlobalSign-certified secure servers, which guarantees the highest standard of protection.
Payment via Paypal
You can select PayPal as your chosen method of payment when you checkout.
The PayPal login page, where you can complete the payment, will open automatically once you have confirmed your order information and clicked on SECURE CHECKOUT.
The Pay Later option is available on the Paypal checkout page and offers you the possibility to spread the cost of your purchases across three equal interest-free payments for transactions between £30 to £2,000. The first payment is due at the time of the transaction, with the subsequent payments spread across 60 days.
If you do not have a PayPal account, you can create one on the PayPal page login before completing your order.
Pay in instalments via Clearpay
Pay for your purchases in 4 free instalments with your Mastercard or Visa credit or debit cards issued in your country of residence. This payment method is available for purchases between £75 and £1,000.
How does Clearpay work?
Clearpay will split the cost of your order into 4 instalments, due every two weeks. The exact date and amounts due will be displayed for you to agree to before you place your order.
You'll be asked to pay the first of 4 instalments once you're logged into the Clearpay Portal at checkout.
Instalments 2, 3 and 4 will automatically be collected from the debit or credit card you selected at checkout every 2 weeks.
You'll receive a reminder from Clearpay 2 days before each instalment is collected.
If you'd like to make payments before they are due, you can log into your Clearpay account to make your payments early. Clearpay will then adjust the amount owed.
Are there any extra fees involved?
No, this is an interest-free payment method with no additional fixed fees, service fees, interest or hidden fees.
Which credit cards does Clearpay support?
Clearpay accepts Mastercard, and Visa credit and debit cards issued in your country of residence
For further information visit: https://help.clearpay.com
Online Payment Security
To ensure the security of payment our website is equipped with market-leading security tools.
The management of our online transactions is controlled by ADYEN, a market leader in online payment solutions and mobile internet.

We use the control system of bank card 3DS (3D secure) which protects you from the misuse of your card by asking for a personal code via a direct call to authorize the payment and access to your bank.


GlobalSign is used for encrypting all personal and financial data received via the website.